Children in the age group of 5 to 6 years are always bursting with pent up energy and are forever looking for new things to play with and explore.
Here are some of the major milestones that children between the age of 5 and 6 achieve:
Children this age will learn how to read simple picture books
They will be able to copy letters and write their own name
They also enjoy drawing realistic pictures
This is also the time when children can express feelings, talk a lot and learn as many as 5-10 new words each day.
A great age when it comes to physical milestones, children in this age bracket can learn how to ride a bike, walk down the stairs or balance on one foot for a short period of time.
As parents and educators, it is important for us to make the most of the early years of our children by providing them with the right environment and encouraging them to explore and learn from the experiences around them. All we need is the right set of tools, the patience to sit and have fun with our little one and dedicated time free from all distraction. After all, nothing beats learning and having fun with our children, does it?
Here are some activities for kids between the ages of 5 and 6
Action games that encourage exploration like charades and treasure hunts that involve children looking for clues
Tactile games that involve using dolls and other props for role play or ones where the entire family can cook together
Games that involve building stuff. These can use done with the help of smaller lego blocks or you can even sit together to build a model or a sandcastle
Simple board games which the child can play with or without help from the parent.
Rhyming games, phonic games and those that involve having fun with words.
As parents of 5 to 6 year olds, many of us struggle to find ways to keep our little children entertained through the day. While it is important to inculcate a routine into their life, we know it has not been an easy task, what with the closing of schools and countless COVID -19 restrictions.
We have the ideal solution for you, the perfect activity boxes for a 5 year old. Klaytopia from the house of KLAY Preschools and Daycare, is a complete preschool experience that packs in 10+ years of preschool expertise, into a theme based learning box. Loaded with so much of fun stuff and activities to do, this box is by far the best activity box for children in India.
Here's why parents and children across the world love the Klaytopia box:
Exciting new themes every month
Each box comes with colourful activities for kids that cater to specific learning milestones and skill sets.
The Klaytopia activity box for pre-schoolers can be used independently as a learning tool or to supplement the learning your child is engaged in
Includes 30 hours of constructive engagement per month in the form of concept- based age appropriate activities, puzzles and conversation tips
Access to a digital gamified learning portal packed with video lessons and an exhaustive repository of worksheets
Comprehensive trackers and assessment charts to track your child's progress
Fortnightly access to our curriculum experts, child psychologists & a family counsellor
Certificate on completing 3 months in the Klaytopia program
An opportunity to bond and unwind with your child over weekends
The box comes loaded with lots of activities. Here are some favourite activities that are a part of the Klaytopia activity box for a 5 to 6 year old.
Little Scientist
Watch the magic unfurl as your little one's curiosity gets aroused and they get inquisitive about how things work. Don't be surprised if your child does not stop shooting questions about the 'Whys', Whats, and Hows of everything!
Skills in Focus: Spatial skills and creative/critical thinking skills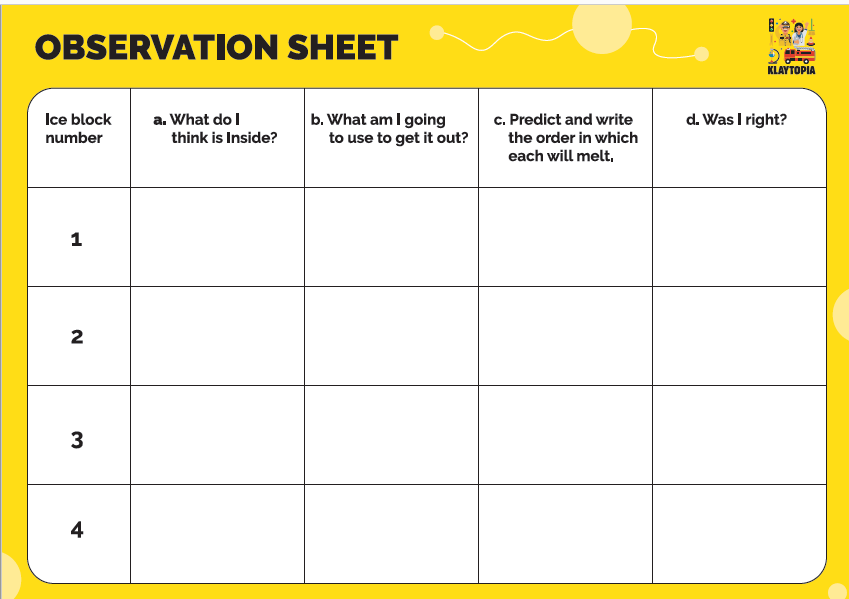 Heroes Around Me
Being respectful is the value we all wish to imbibe in our children don't we? And this interesting activity will do just that! The activity includes learning about our soldiers and drawing other helpers in the community and our outside world. The compass-making activity is the highlight of this theme!
Skills in Focus: General awareness, inquiring skills, creative expression and role play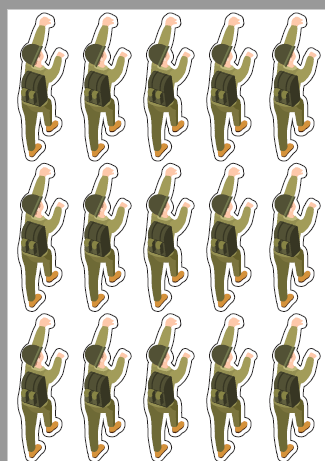 Whether you would like to use this box independently or as a part of the online learning system that augments your child's learning experience, the Klaytopia activity box is just ideal for the learning needs of your little one. And the best part? Through the activities in the box you can constructively engage your little ones and have fun as you learn, play and unwind with them.
To more about this wonderful box of joy to log onto – https://klaytopia.com/