"Klaytopia comes from the house of KLAY – India's largest non-franchised chain of preschools and daycare centres.
The activities are mapped to the different learning areas such as; general awareness, literacy and numeracy
In general awareness, the theme 1 box consists of activities related to 'All about Me' such as; parts of the body, sense organs and every thing that makes each of us unique.
In numeracy, the theme 1 box consists of activities that explore primary colours, concepts such as; same and different, big and small.
In literacy, the theme 1 box focuses on learning the letter sounds /s/ and /a/ and related activities."
Learning Outcomes
The focus of the activities in this age group is towards developing speech, vocabulary, personal, social and emotional development along with the development of fine and gross motor skills. 
The learning outcomes progress from: 
Squeezing to manipulating play-dough​ 
Wobbly walking to confident running ​ 
Colour recognition to matching and sorting​ 
Rote counting to associate counting 
Babbling to using familiar vocabulary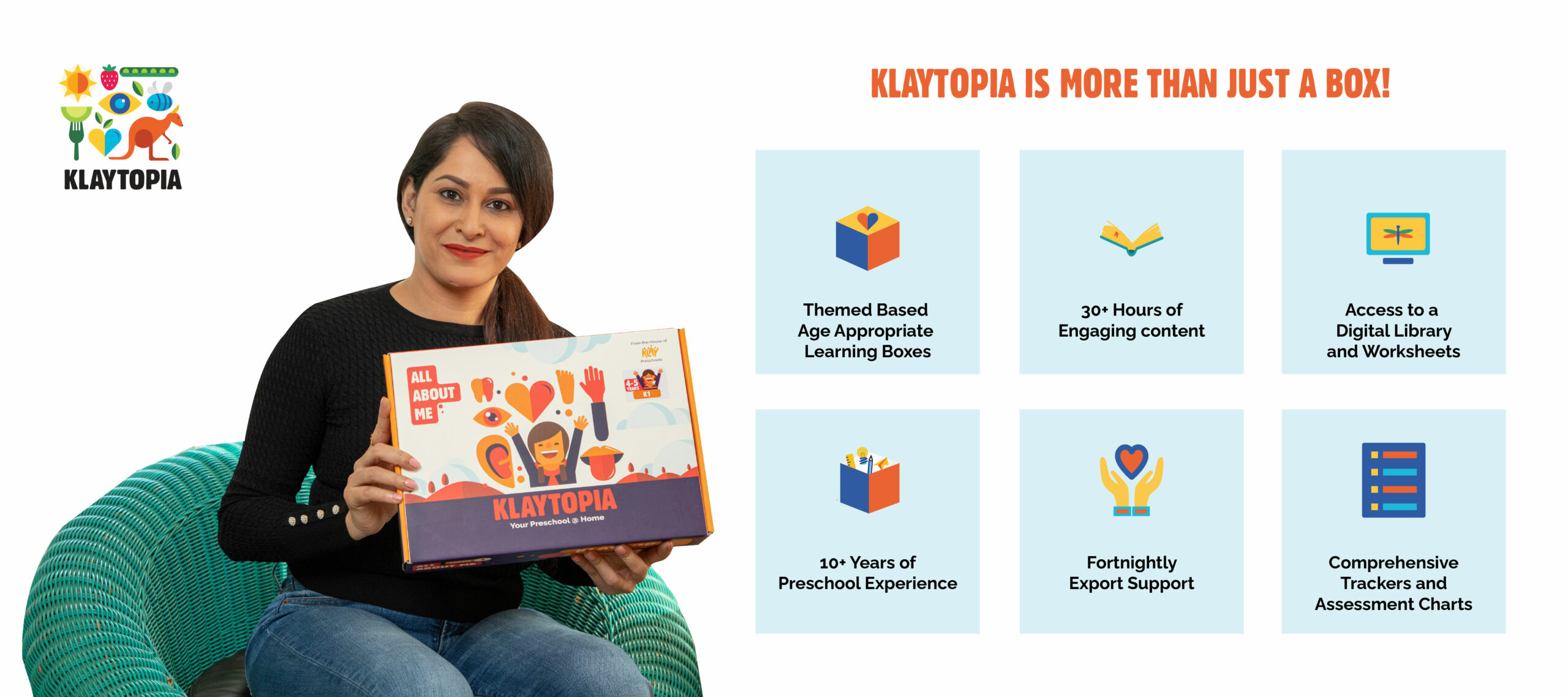 Shipping and Guarantees
EXPECTED TIME OF SHIPMENT: 
Once you place an order with us, you will receive an order tracking number within 48 hours. Depending on your city, the order usually takes between 3 to 6 days to reach you from our factory in Pune. 
RETURNS and REFUNDS: 
We are committed to ensuring the best learning experience with Klaytopia. If you have received a damaged box, or an activity is missing from the box, the same will be replaced by our team immediately. You can send the product image to us on klaytopia@klayschools.com, and our team will help you out with the replacement of the box at the earliest. 
Once purchased, there is a strict NO REFUND policy. However, we are always just a call away. Do reach out to us on 76767 08888 and we would love to understand how we could make the experience better for you and your little one.